We thoroughly enjoyed reading the most recent post from Virginia Wine Time.  A great resource for the Virginia wine enthusiast or virginia wine tourist.  We have to agree with some of their favorites as well!  See the Virginia Wines with the asterisks. http://www.virginiawinetime.com/2012/01/24/fundraising-fun-and-virginia-wine/
http://www.virginiawinetime.com/
See a portion of their post below: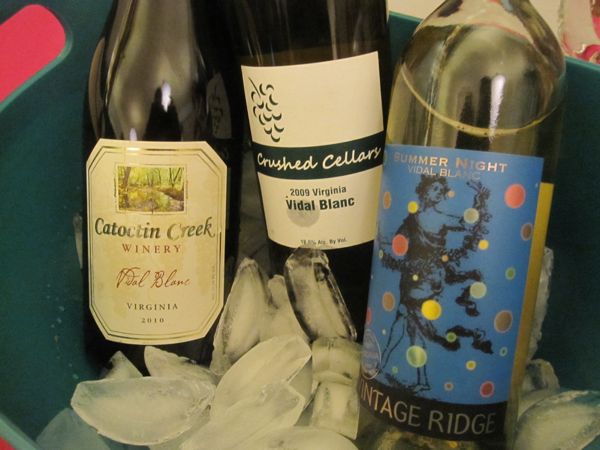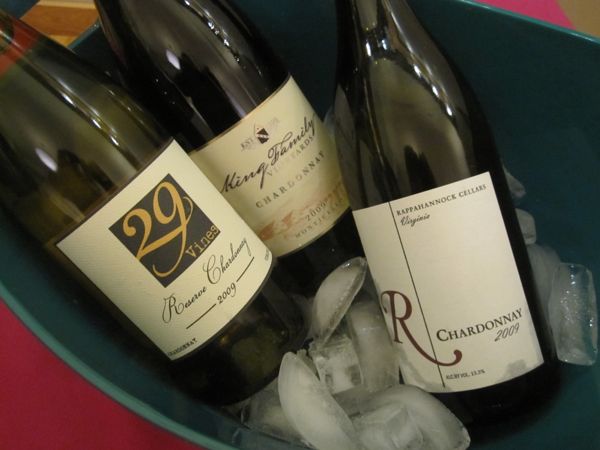 "Paul and I met a number of newbies to Virginia wines at the event, and overall, the wines were very well received. Of course, tasters brought with them their own individual palates; therefore, favorites differed. Which were our favorites? I will list the wines here and note our favorites with an asterisk.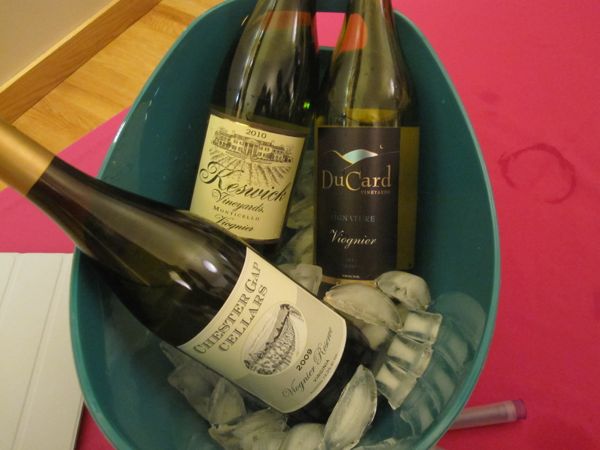 White Wines Viognier *Keswick Vineyards 2010, DuCard Signature Viognier 2010, Chester Gap 2009 Reserve
Chardonnay *King Family 2009, Rappahannock Cellars 2009, 29 Vines Reserve 2009
Vidal Blanc Crushed Cellars 2009, Vintage Ridge 2009 Summer Night, *Catoctin Creek 2010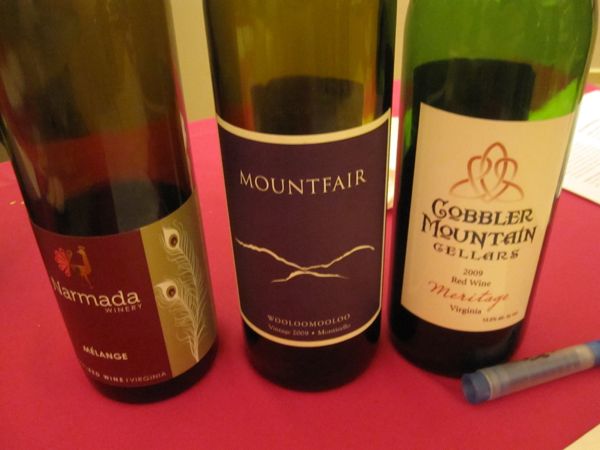 Rose/Blush North Gate 2010, *Hume 2010
Red Wines Bordeaux-style Blends Narmada Melange 2009, *Montfair Wooloomooloo 2009, Cobbler Mountain 2009 Meritage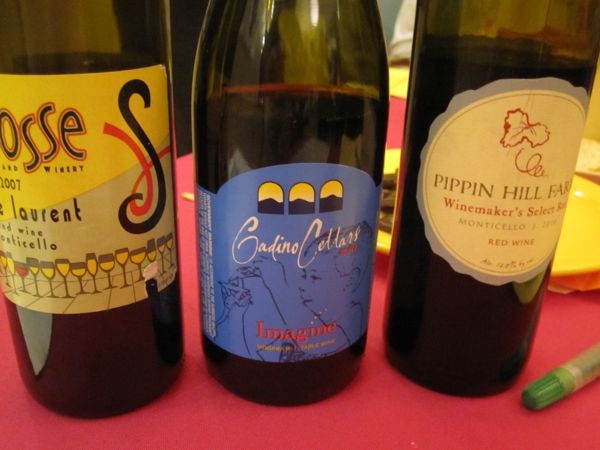 Cabernet Franc *Corcoran Vineyards 2009, Miracle Valley, 2008 White Hall Vineyards, Capitol Vineyards 2009
Chambourcin blends Gadino Cellars Imagine, Pippin Hill Farm Winemaker's Select Red, *Delfosse 2007 Cuvee Laurent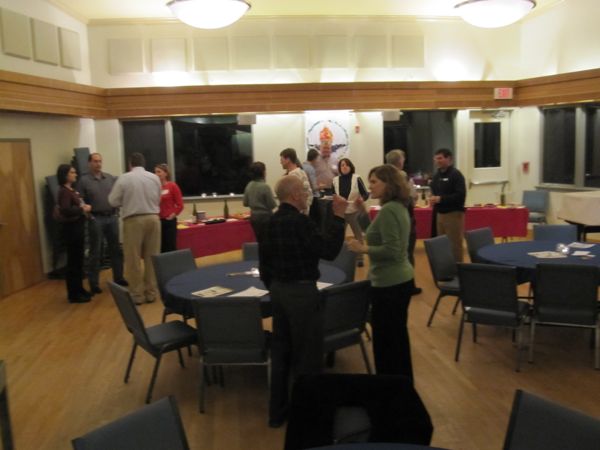 Dessert: *AmRhein Ruby, Corcoran Cello, Lost Creek Courtney's Christmas
Contributing to a good cause while sipping good wines always make for an enjoyable evening. We had a wonderful time, and Kurt and Carol did an amazing job organizing the event. Kudos to them! If readers want to know more about the FUUSE program, send e-mails to uucf@uucf.org.
Of course, we know that we will be meeting Kurt and Carol Jensen on the wine trail soon. In the meantime, visit the wineries listed above to sample their latest pours. Mention that Virginia Wine Time sent you."